February 2022
Happy new year!! Better late than never.. I'm working on some new Green Machine stuff and the new WiPe EP, which will be released some time this year. But as time flies, that will be soon. :-)
November 2021
Yet another Green Machine release has seen the light. It's called Moisterous Shopping and can be found here
Rocktober 2021
I also put up a reworked and remixed version of Conteched's " In Poor Company" EP (which I did in 2019) on You Tube. Check' em out here or here or here and last also here
I reworked two 15 year old Reel tracks, from our cd " Modus Operandi" . On a very strange place in my computer I found the remix stems I made for other people to remix those two songs. As I lost everything else in the meantime, I used those to reconstruct the tunes and rework them. Check them both out on You Tube, this is "One Step Back" and this " Second Hand"
The last 5 Green Machine cd's are now on I Tunes, Spotify etc. Go to the Green Machine page for the right links
September 2021
WiPe has produced a new EP for 2021, it's called "Guilty of Pleasure". You can check a action packed video for one of the tracks here.
I also signed up to Distrokid, you can do that aswell and release your musical stuff on a bunch of streaming services. Get 7% discount now and use this link:
https://distrokid.com/vip/seven/3357046
May 2021
After entering the the Rate my Mix competition where I did a Remix of Turning Point from Dark Times, I got inspired to do a Heavy Industrial solo thing. So with proud I can say " Run over Rice" has released it's first EP. It's called "Hunter" and the title track can bee seen and listend to here
April 2021
I have grabbed a few old videos from Black Cunt, Reel and Conteched, which are/were on different channels, and put them on my Neo Land channel. To keep the story complete, so to say.
January 2021
I entered yet another "Rate my Mix" remix competition. This time something right up my alley, metal! I gave it a little industrial flavour and the baggage of making 20 years+ industrial metal music. Check it on YouTube
Happy new year!! Despite our worldwide crisis, I can look back upon a successful musical year. A great WiPe EP, a second price for a remix and I never bought some many basses in one year. Let's hope 2021 will be a better year, in light of our health. I'm looking forward to the new WiPe EP, this one will be a banger!!
Rocktober 2020
I also started a new video series, called " Me and my Bass". Here I ramble on, about some of my basses. The series is on the Neo Land Channel, check it out here
During the last month I have done two more remixes, not for a competition this time, but my own personal enjoyment. The first is a remix of Korn's "Tearjerker" and the other is Whitney Houston's "So Emotional" Check em here
August 2020
While melting away in this heat the last couple of days, another remix has left the Yo's Closet studio. Besides remixing Marina and The Cats "Dirty", I also reworked their video, check it out here
I entered, yet another, remix-competition at Rate My Mix a few weeks back, and guess what, I reached to number 2! Thanks to Warren Huart, who donated these prices himself. Check out the mix right here Also check out Warren remarks about my mix here starting around 21.39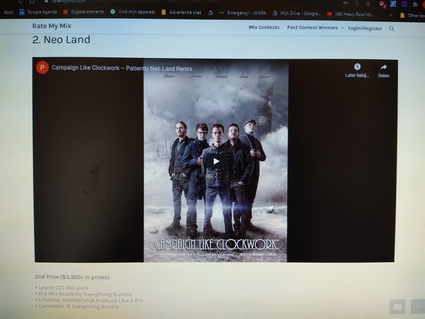 Good news on the Craisy/Daisy front, after a couple of beers (and cola's) we gonna give it another go. This time as a one time-project. Stay tuned for more information.
A new Green Machine cd called "The Kuiper Belt" has seen the light, check out all the tracks on YouTube on the Neoland channel, right here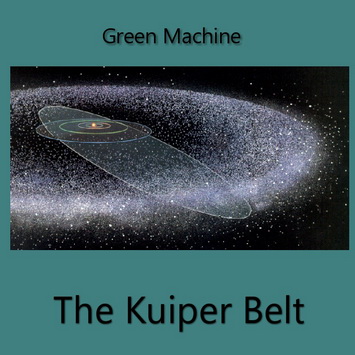 June 2020
Yes!! check out the new WiPe EP in full, right here
May 2020
Strange times people, but to cheer you up, we made a little video for one of the tracks of our forthcoming EP. WiPe that is! Check out T Rex's "Children of the Revolution"
April 2020
In between working on the new WiPe EP and finishing Dervish tracks which I recorded about 5 years ago, I did a remix of a track by Dragged Under It's called "Chelsea". It's part of a mix/remix competition, I also made a very basic video for it, check it here: Chelsea Remix
March 2020
Did I already mention the word lazy? Ok, with that out of the way, let's recap 2019. The first half of the year I was working on the full length WiPe cd, and the second half I was trying to recoup. My interest shifted a bit to ... electric cars, and in the end managed to lease a Nissan Leaf. That's right, it's an electric car. Ok, what's up in 2020 than? Well, we decided (WiPe that is) to quit playing live and focus on a new EP for this year. At the moment I'm working on that, which is easy, because of this world wide lock down. I certainly hope that the guy in China who ate this bat, had a great meal. Stay safe!
December 2018
It almost looks like nothing is happening, but the case of the matter is, I am too lazy to update these pages... I just finished a second tribute for Tribulations , this time a cover for Front Line Assembly. I'm not too sure when this will see the light of day, but I had a great time making it. Also I did a chillout mix of one of the latest WiPe's tunes called "Slave Labour". Looking back on 2018, Wipe did some great gig's and Crazy Daisy is now on a Sabbatical for god knows how long. Also the project Dirt with Fred, which was on hold for some time, is slowly starting up again. 2019 will be the year where Dirt have a finished album, and also Wipe will do a refelection on the last few years and shall produce a full lenght album with the best tunes (at least I hope.. :-) ) Everybody who reads this (yes you!!) have some happy holidays and a great 2019!
October 2018
A real productive month, a new EP by WiPe and 2 new cd's from Green Machine, "Leave the Drone alone!!", can be obtained here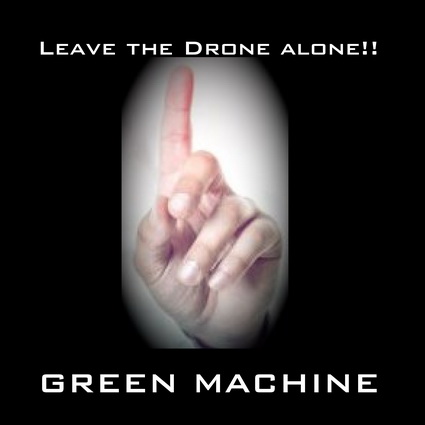 December 2017
Yeez, another year flown by. What the hell happened? Well WiPe just went on, and made a great 3rd EP, Crazy/Daisy called it (almost) quits (we are going to do at least one more "farewell"gig) and a new project came to life called "Dirt". Well it immediately, went to sleep actually, but we are sure in 2018 it will be kickstart alive. Who are Dirt you might ask, well it's almost like Conteched and WiPe merged into one, Fred on Guitar, William on Drums, and me on Bass. That's it for now, a very happy new 2018!!
September 2017
What did I say? The EP is up and running, check the WiPe site here
WiPe is back at full swing, our EP 2017 is almost ready.
Did a cover for a Bile cover cd, when it's out, I will put up a link.
June 2017
Oh my, how time flies. WiPe is taking a little break and Fred has breath some life into a new project we (together with William from WiPe) are going to do. We haven't settled on a name yet, but the music will be really great. Stay alert!
March 2017
An interview about a piece of history of Neo Land (Black C*nt to be precise) can be found here, thanks to Marco van Dalfsen. Check out more great stories here.
January 2017
And again Crazy/Daisy, played a sold-out show in Barneveld, we had a great time!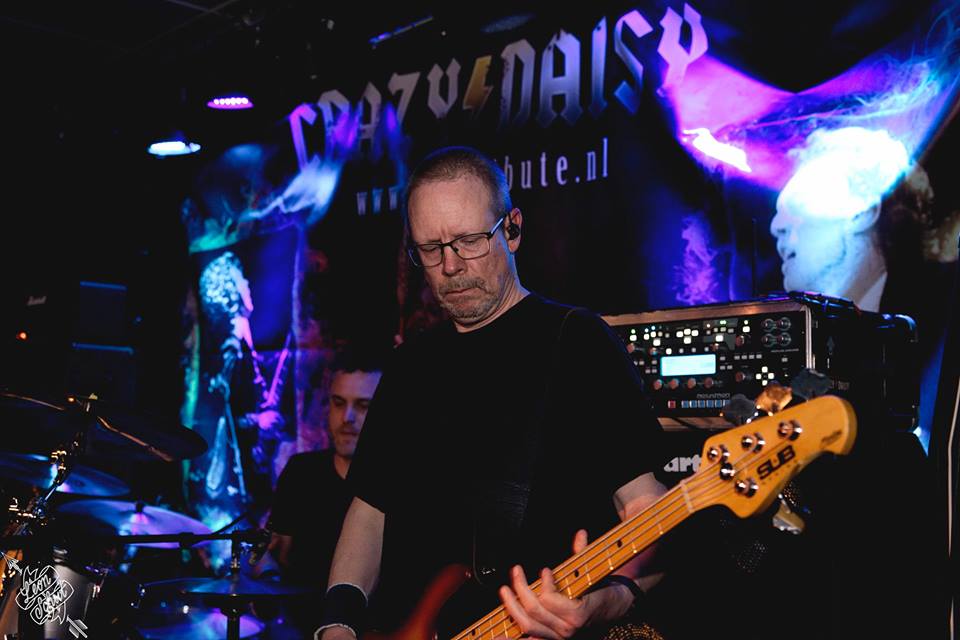 Picture by Leon Schut
December 2016
And yes, it's once again time, to look back on what happened this last year.Well, Reel has released a new old stock cd :-) and did a gig for the first time, since a very long time (somewhere around 10 years). Crazy/Daisy just steam hammered on while WiPe made a giant leap. They produced a new EP and did a couple of successful gigs. And the fact that someone was really interested in the history of making Black C*nt's "Eat em and Die" demo, blew my mind. I wish you all a very Merry Xmas and happy 2017, and if possible I'll hope to meet you at one of our gigs. Just talk to me, I don't bite (most of the time).
Check out the gig list, already 10 dates for 2017 are there, wow!
November 2016
A little piece of history has appeared on You Tube, check out the complete "Eat em and Die" demo from 1988 form the infamous Black C*nt right here
July 2016
Taking a little break here, the summer has begun, well on the calender it is, and looking forward to the new season, with more music and stuff. While you are reading this, maybe you can try a little Tribal Dance?
April 2016
Rumours concerning our supposed gig in Dronten are true! 27th of May we will be back in Nirwana!!
March 2016
Oh my, another gig with WiPe is coming up, April the 16th in Villa 29 in Barneveld.
February 2016
We had a great time playing in Dronten with WiPe, rumour has it we will be back there really soon. Well, let's wait and see.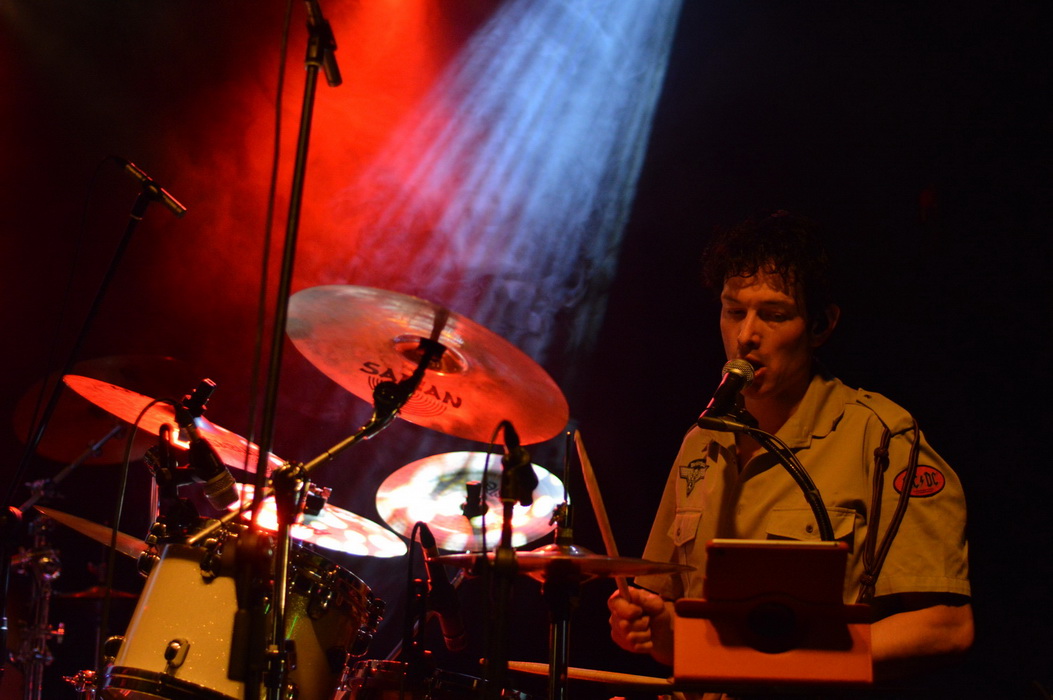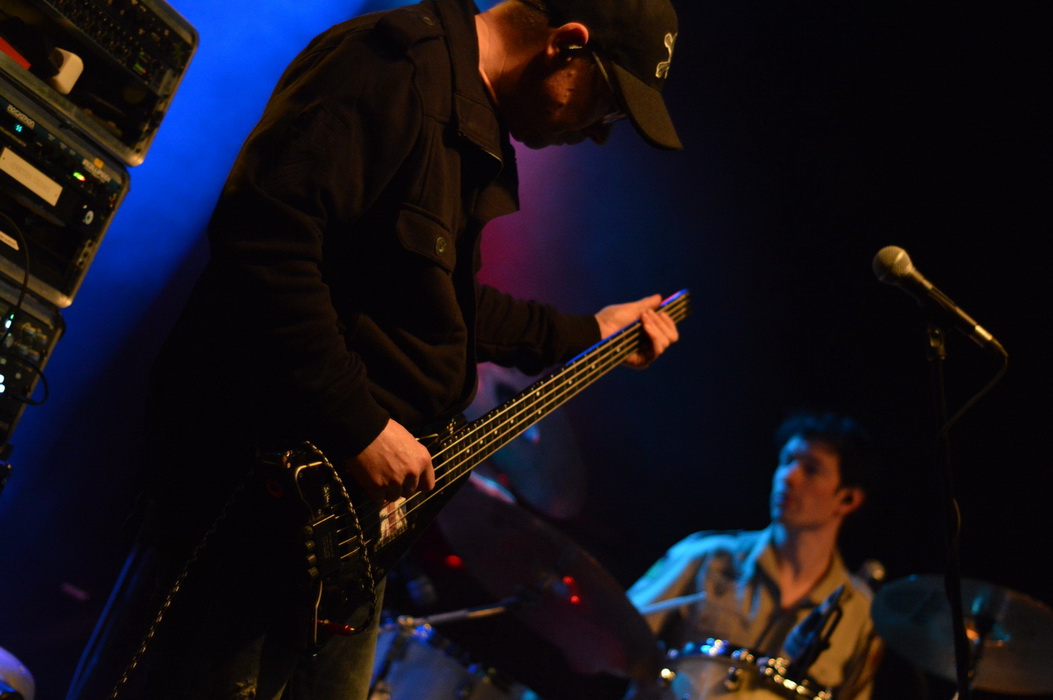 It looks like WiPe is doing a gig at Nirwana Dronten on 20th of February (exciting!!)
January 2016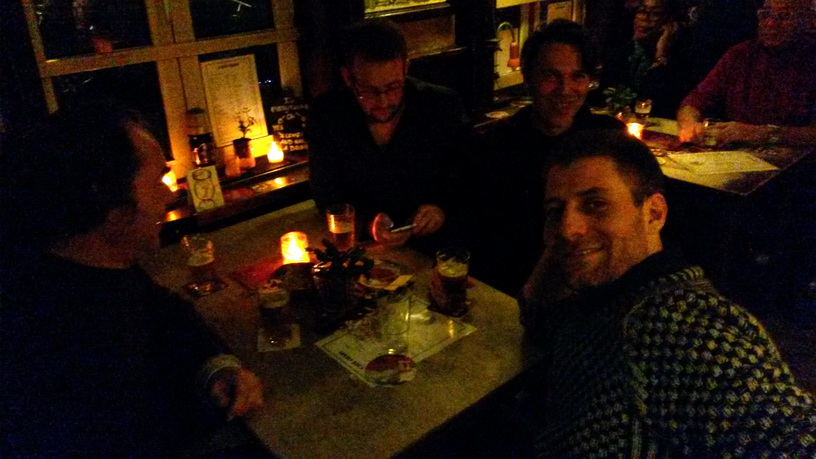 A rare glimpse of the 15 yearly Reel/Mechanism meet.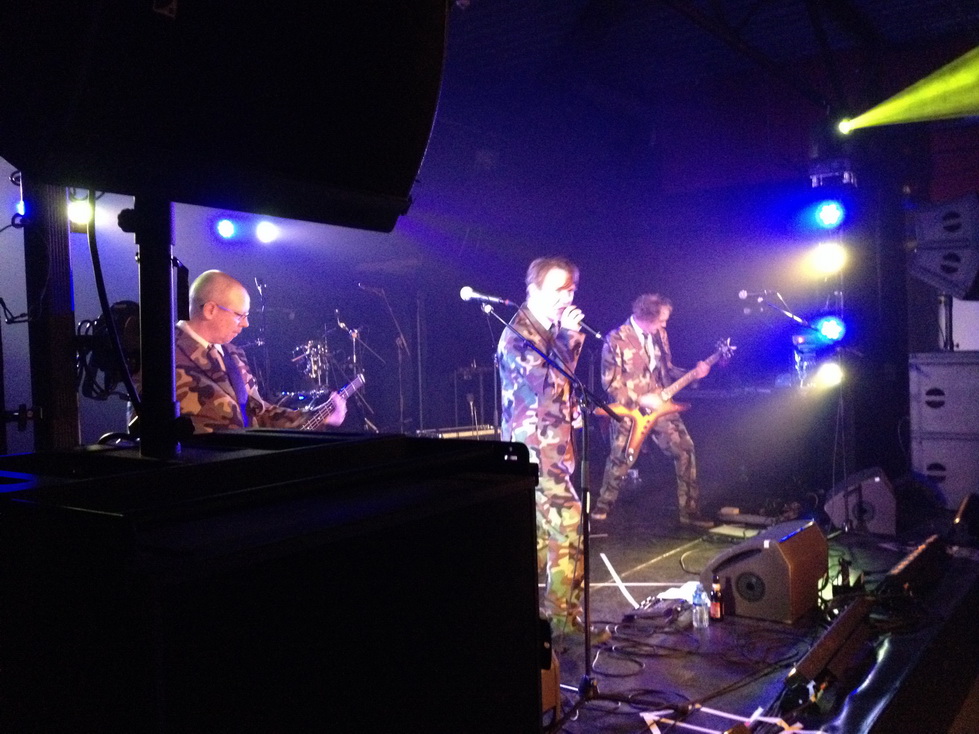 Reel did a great gig on the Alkmaar Eigenste festival last night, thanks to everybody showing up!!
WiPe is doing extremely well in the indie chart of IndieXl, with our song "Level 32", hurray!
Crazy/Daisy has done another amazing gig at Villa 29 Barnveld, a sold out show!!
More details about Alkmaar Eigenste Festival, where Reel will do a small gig can be found here. We will be on, around 21.00 hour at the main stage, Furthermore we like to express that we want to see everybody, including their mother in law, so be there or be square!! We are getting hipper by the minute by the way, check out our own facebookpage (Thanks Ries)
December 2015
It's once again time to look back on this last year. Two remarkable things have taken place. First of all the birth of WiPe, if you don't know what that is, check our site WiPe. Secondly, Reel has made a little comeback by re-recording the best of the first three cd's they made in the nineties. And also doing a one-off gig in Alkmaar in the beginning of 2016!! And ofcourse Crazy/Daisy couldn't be stopped this year aswell, we did some great shows together. The future looks bright (once again) and I'm really looking forward to 2016, Merry Christmas everybody and a happy 2016!!
November 2015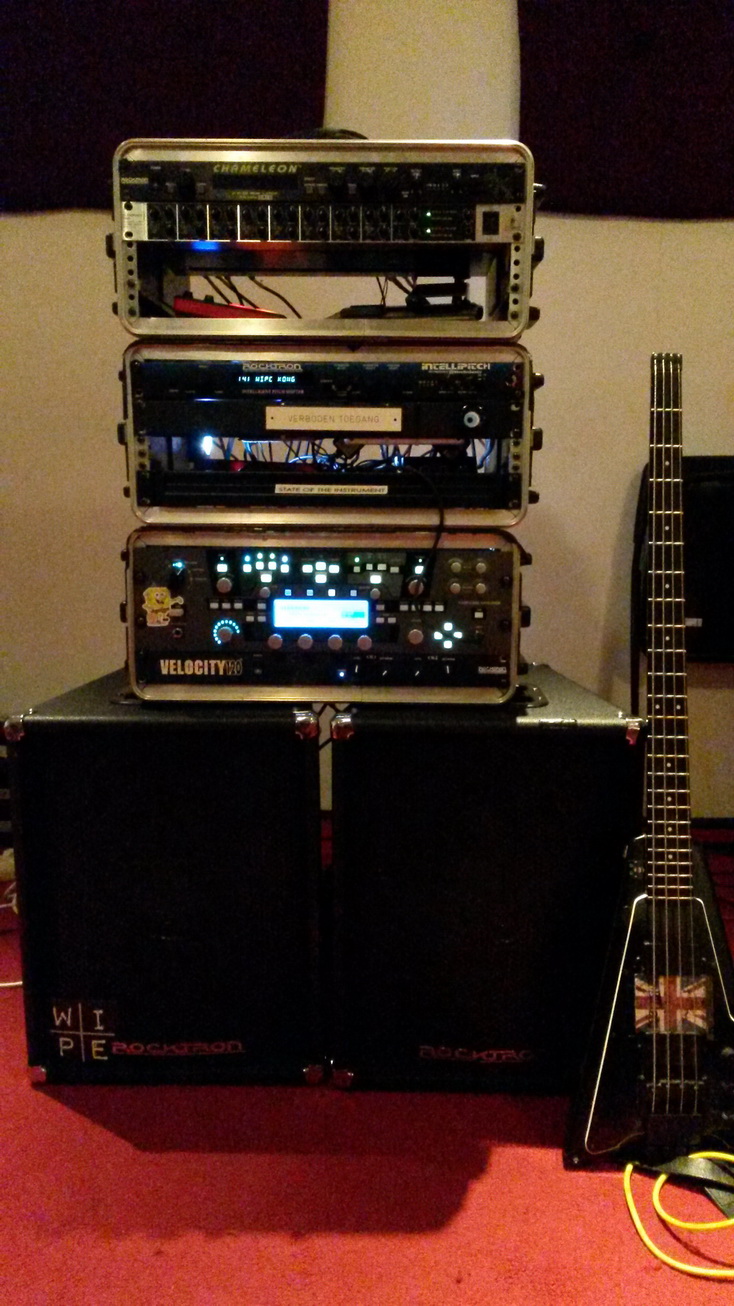 Is it a alternative Christmas Tree? No! It's the WiPe Guitar setup. :-)
Allright then! If everything goes as planned, REEL will have a (one off?) gig in January 2016!!!
Reel is three quarters through re-recording tracks from their first three albums, Lock-Stock & Barrel. Everything is recorded, we (Fred in this case) are now in the mixing stage of things.
The first WiPe EP is a fact, check it out on the WiPe site
Rocktober 2015
WiPe now has his own site, check it here WiPe
Recordings for the debut EP from WiPe are done. Now I'm busy mixing the stuff, don't worry, it won't take too long :-) By the way, I'm a happy Kemper right now, I bought myself a Kemper profiling amp, which will be of use with WiPe!!
September 2015
Check out the new Remix cd from Acidrodent (or better, buy it!!) it contains two Neo Land Remixes I made for them.
Check out the logo for WiPe made by William!
Later this month we will hit the studio, reocording drums and vocals for our forthcoming EP.
August 2015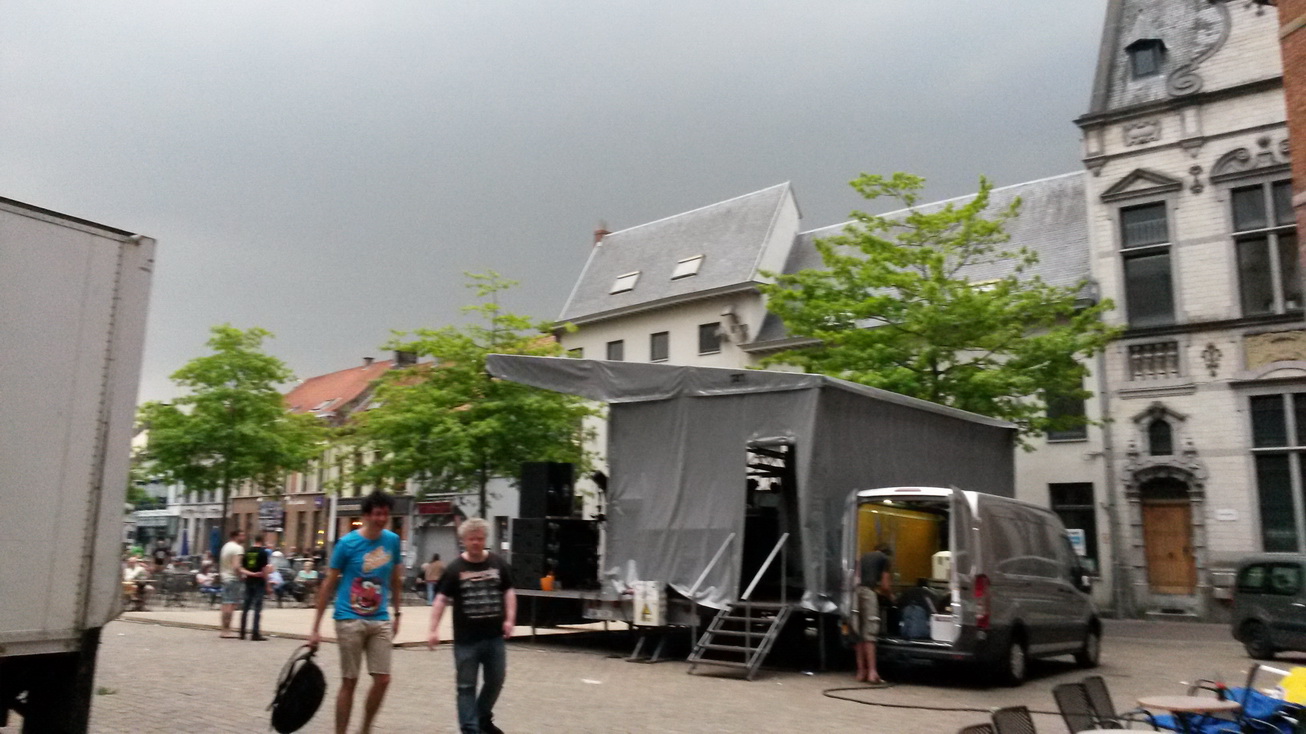 Well, that was an unusual gig for Crazy/Daisy in St Niklaas Belgium on 13th of august. At first the weather looked great, and we were in for a treat. Playing a large square with at least 800 to 1000 people. We didn't even finish our soundcheck, when the rain begon to poor in buckets. And it didn't stop either. So we were asked to play inside a small bar (Het Elfde Genot), improvised with vocals through an guitar amp and sweated our socks off. Memorable, to say the least.
Summer holidays are over, I'm looking forward finishing the "new" REEL cd. The backing tracks are almost finished and we're starting recording the vocals soon. Crazy/Daisy has awoken and has a couple of exciting gigs in a few weeks, check out the gigs page. And last but not least WiPe is selecting 4 tracks, which will be on a forthcoming EP this fall.
April 2015
Did two Neo Land remixes ("Broken" & "Pyre") for Acidrodent. Check em out!
Great news on the REEL front. REEL? you might ask, are they not dead then? Well, in fact they are not. While enjoying their yearly "REEL MEAL", they discussed the possibility to re-record a couple of old tracks from their 20 year old trilogy "Lock", "Stock"& "Barrel" cd's. So, with some pride, they can announce, it will happen this year. So, look out for this fresh look on some old material.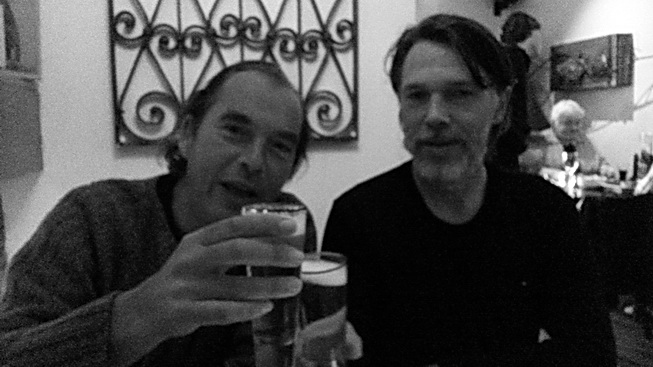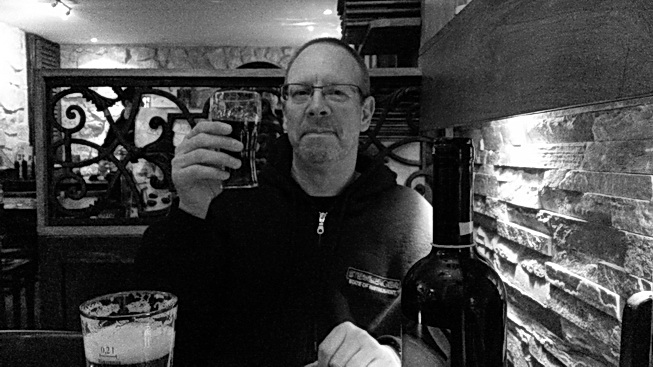 Right! The new Richard Richard is finished, again German mantra's over an EBM backing, it's sounds great.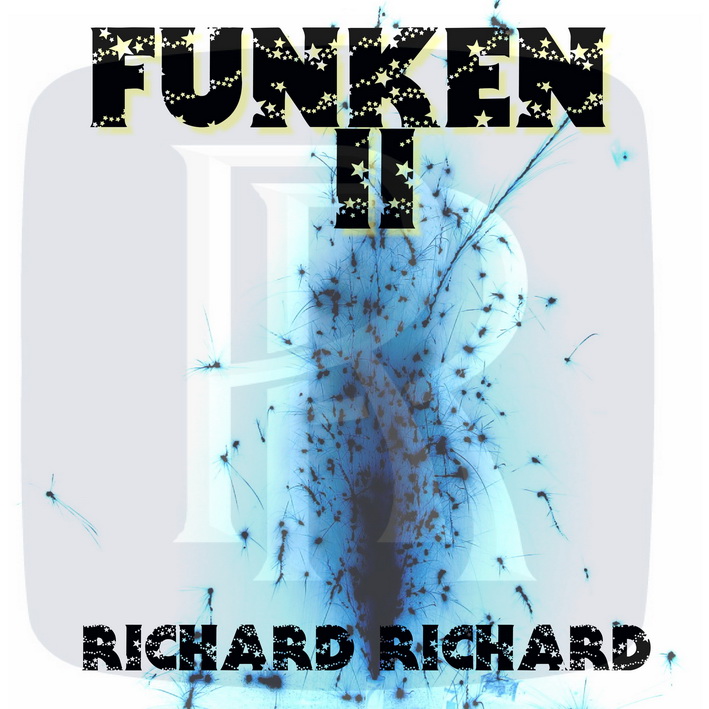 February 2015
Ok, I can reveal my latest project now, it's called WiPe and consists William (singer Crazy/Daisy) on drums and vocals, and me on bass/guitar. For this project I split my signal into two amps (Royal Blood Style). We are still writing and rehearsing the stuff and it's absolutely not finished yet, but I must say it's quiet exciting!! So stay tuned, and check out the WiPe page here.
January 2015
Crazy/Daisy has done, yet another, amazing show (almost sold out), in Villa 29 in Barneveld. Together with support from "Ritn Ditn" we witnessed again an audience going berserk. Thank you Barneveld for, again, a great reception, see you next year!!
Some very good news from the CONTECHED camp, after some preperation a new cd is released. But what your still doing on this page!!! Go over there and find out. CONTECHED home page
A new year, another new project (which will reveal itself within a couple of months) a new release from CONTECHED and a bunch of Crazy/Daisy gigs lies ahead. A happy New Year everybody!
December 2014
It's that time of the year again, while looking back at 2014, you think "what the h*ll was that?". Well I finished the second Dervish (a third is on it's way), Green Machine was back on it's feet with a brand new cd (the first in quiet a few years), worked some more on the new Conteched, and I did once again a couple memorable gigs with Crazy/Daisy. In between I did a couple of enjoyable (at least for me) remixes and bought a couple of basses along the way. I'm sure I will not forget 20th of September, the day I bought three basses. Ain't this something of a record or what. Ok, I also sold a couple, otherwise I couldn't get in my own studio :-) . Anyways, a good year for my music and music in general (Prong and AC/DC did release good albums this year for instance) and I hope the next year will even be better than this one, always stay positive :-) . Merry Christmas and a rocking 2015!!
Rocktober 2014
Just released another "Dervish" video with some nice graphics, check it out here
September 2014
I entered a couple of remix contests and did "Get It" by Multiplier feat. Sey and gave this hiphop track an DnB mixed with Hardcore feel and mixed in some heavy guitars while I was at it. Also I did "Pretty Girls" by Robyn Dell'Unto, and gave that tune some chemical (read Time Compression) input. And last I did was "Hydrus" by Chromstar ft Liv Young and distressed the whole tune, turning it into something lounge like. Was a lot of fun making, but the trouble with these contests is you never know what they are looking for. So I expect nothing.
Kicked in full gear again with Crazy/Daisy, and did 2 great outdoor gigs, one in Harlingen and one in Ede. Unbelievable pleasing crowds, thanks everybody!
July 2014
Shelved Dervish for a moment, and are re-recording all the bass parts for the full length cd of CONTECHED at the moment. By the time I am finished, I take a couple of weeks off, try to enjoy the summertime (getting any tan is out of the question by the way :-)), before the whole Crazy/Daisy circus starts again.
June 2014
Well, it's that time of the year again, Crazy/Daisy are on their two month vacation break. How time flies, when we're are having fun. And I don't mean the guy, who I've kicked in the ass a gig back, he couldn't keep away from a girl in front of the stage and my vocal microphone. Sorry guy, I'm the one who caused you this pain in the butt the next morning, after you've woken up, with the most terrible hangover ever I guess. Meanwhile things a progressing in the Dervish front, already 6 or 7 tunes are in the making, and maybe I've finished this within a few months.
May 2014
Right! The fun continues right here with a "video" from Green Machine!
Just found out that Afrojack released his debut on the same day as the Green Machine album "Massive Viewer". His record went 6 times platinum on the first day (300.000 sold copies). I almost came in second!! I just fell short of 299.999 copies.
Yeah Hurray!! It's possible to listen to the new Green Machine called "Massive Viewer" and buy it aswell. Individual tracks are € 0,25 so that won't break the bank, if you buy the whole cd, It'll cost you € 2,- . Eleven beautiful ambient tracks, you'll do the math :-) Check it out here
It's a fact, the new Green Machine is finished, and I will give it a go on Bandcamp within a few weeks. I let you know :-) . I also put up one track from the first Dervish cd on YouTube. Check it out here
April 2014
Short update of the last few weeks and what's to come. First another Hartke 8x10 speaker cabinet has entered my storage room. Maybe I won't use it at all, it certainly looks great on stage with two of those fridges. Too soothe the roadie, I wouldn't use it in small venue's , I swear :-)

Picture by Kim Degen
Further on the musical side, I started to work on some new "Dervish" stuff, but as this hasn't got any priority, I guess somewhere later this year I will have a new cd finished. A couple of weeks ago, I listened to some stuff of Aphex Twin in my car, luckily I didn't feel a sleep at the wheel, but I sure got inspired to make some new "Green Machine" material. So I'm proud to say I'm ¾ on the way to a full cd. This time not beatless as a lot of the old Green Machine material, but this time there will be an occasional rhythm or a pulsing bassline. Maybe I will put it on bandcamp, what the hell.
March 2014
Crazy/Daisy just did two amazing gigs in Zeeland (Middelburg and Oostburg). Still buzzing and trying to get a little rest after this 600 kilometer drive :-)
Hurray, the new Dervish has arrived, it's called "War Horse"
The second video of Conteched is on YouTube check it out, it's here
February 2014
Another piece of history has been added to this site, my very first "musical" project Black Cunt, man we had some good laughs those days, meanwhile doing support acts for no other than : Zodiac Mindwarp, Faith No More, Death Angel, Claw Boys Claw and many more. Check out these pages
January 2014
Just like last year, Crazy/Daisy played the Villa 29 in Barneveld (25th of January). Great gig once again, due to the wild and rowdy crowd. Thanks. We were also joined on stage by the 11 year old son of our former drummer, he also did a great job on "Highway To Hell".
Crazy/Daisy played a great gig, once again, in Barrock in Maastricht this last saturday (11th of January), lucky enough, a female journalism student, made a short docu about us, so you get the vibe. Check it out here (talking is in Dutch I'm afraid :-)
Happy New Year everybody, let's make it a good one (thanks John..)
December 2013
Reflections on 2013
While were almost at the end of the year, I would like to look back for a moment and do a little oversight of this year for me personal, in a musical sense.
First off, I never have played some many gigs in one year, which has everything to do with Crazy/Daisy off course. Further, although I was predominantly playing headless basses, I bought 5 traditional basses and swapped my headless double neck bass for a 5 string. This has also to do with Crazy/Daisy, although Clive had played a Steinberger one point in his AC/DC career, most of the time he played (and still plays) a Musicman Stingray. That's why I (almost) had to buy a Musicman, but as I simply couldn't afford one, I bought 2 budget models instead (Sterling Sub-Ray's). I also bought a new heavier amp to suit my also acquired 8x10" speaker cabinet. On the music making front Fred and I breath new life into Conteched again, I finished a solo recording (Dervish) and also finished a recording with former Reel singer Richard Groot. All in all, a busy year, but I really enjoyed it all.
I wish everybody reading this, happy holidays!
November 2013
Played at Henk Westbroek's bar/restaurant last night (Stairway To Heaven Utrecht), great atmosphere, nice gig, but what was up with all these fake celebrity guitars on the wall :-) First gig with my new amp (setup) check out the rig: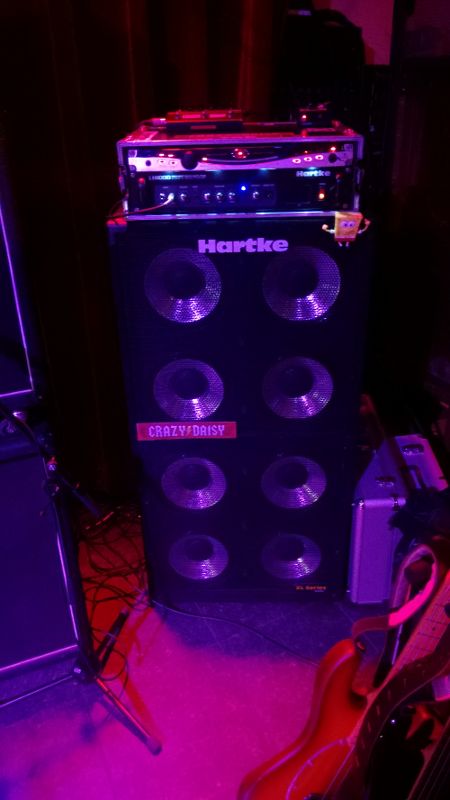 Yes! the Richard Richard cd is finished, it has become a great mix of old fashioned electric body, a couple of lost lead bass pieces, and all this combined with German mantra's.
September 2013
Finished completing the Richard Richard tracks. All what's left is mixing, mastering and burning.
The last 4 saturdays I gigged with Crazy/Daisy on some amazing festivals, thanks to everybody showing up, I (we all) had a great time! Check the Crazy/Daisy page
Oh my god, I just won the second price in a remix competition of a Dutch magazine called "Interface". We had to remix a track by Nobody Beats The Drum.This is what they had to say about my mix (in Dutch, I'm sorry) click here
Had a little summer break, but I'm working now on new material for CONTECHED, Dervish and finishing up the Richard Richard project, meanwhile playing live with Crazy/Daisy (check the agenda) .
July 2013
Did a remix of Elektrolov - Isolated
June 2013
Jeez, where do I start, I haven't updated this site since a very very very long time. Reason was I lost this website making program (found it!!) and lost interest really. I haven't stopped making music though. Reel has stopped, but I recently contacted Richard from Reel and we are writing a new cd together. An other new project has come and gone, CONTECHED. But now things are getting exciting again, CONTECHED 2.0 is there on the starting line. Further I am playing for almost 2 years in Crazy/Daisy Thé Dutch AC/DC Tribute band.
Hold on to your seat, I promise I will update the site more regular.
I just did a remix of Device's track: "You Think You Know" through the Indaba website check it out here